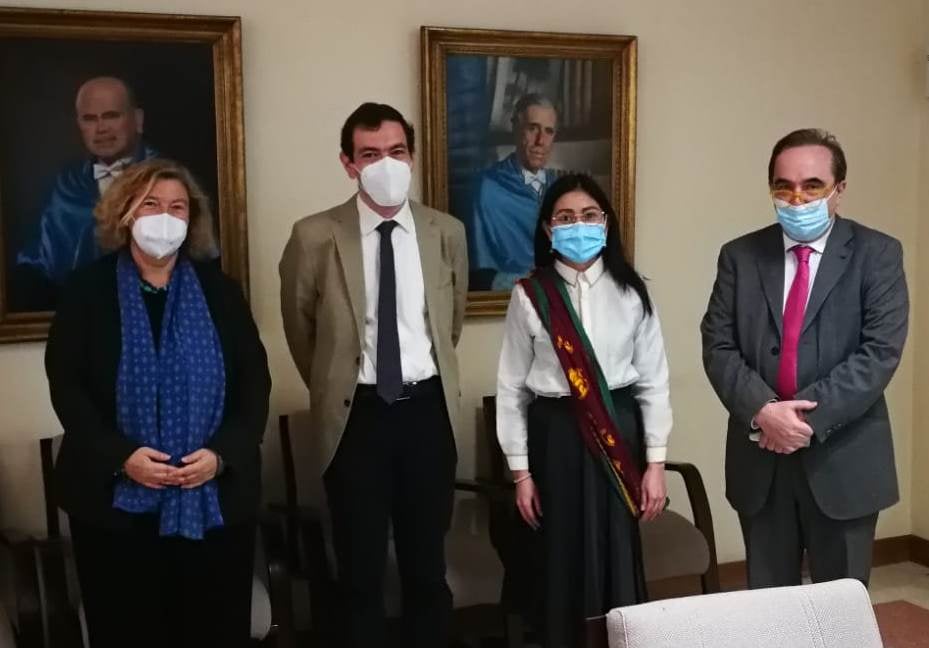 (Photo from Florentino Rodao)
Via GMA News
Filipino historian Dr. Ros Costelo has received the sobresaliente cum laude honor, the highest possible mark bestowed by the Spanish educational system, from Universidad Complutense de Madrid.
According to the Embassy of the Philippines in Madrid, Spain's most prestigious academic institution gave the mark to Costelo after she defended her doctoral thesis on Jan. 28 in front of a panel that included notable Spanish and Filipino historians.
The title of her thesis was "Public Works and the Spanish Colonial Agenda of Sanitation, Order, and Social Control in the Late 18th to 19th Century Manila."
With her successful defense, she now has a doctorate in contemporary history from the university whose distinguished alumni include Jose Rizal and Antonio Luna.
In her thesis, Costelo explained how Spanish colonial policies contributed to Manila life through the creation of public works such as water systems, public streets, and lighting.
Her work was lauded by the panel for its originality and importance to the study of colonial life in the waning days of the Spanish occupation in the Philippines.
Costelo's study also produced several original maps of 19th century Manila through her analysis of archival texts.
It also analyzed and documented not just the physical infrastructure created by Spain's colonial power, but also its functions that paved the way for existing ones in the Philippines.
Costelo hails from Leyte and is the sixth out of eight siblings. She obtained her bachelor's degree in history and worked as a lecturer at University of the Philippines Diliman.
She later went to Spain to pursue further studies at Universidad Complutense de Madrid.
Before she finished writing her thesis, Costelo tested positive for COVID-19, but that did not stop her.
"Laban lang! History has taught us with many narratives of people's responses to the challenges of the time," said Costelo.
"In the end, this achievement would not have been possible if not for the support and prayers of many people and institutions," she said.
"I am beyond grateful. I just hope that my work can contribute to the fuller understanding of our nation's story," she added.
"[She] is not only smart, motivated and hardworking, but she has a good heart and is always there to help towards advancing Philippine-Spain relations. I am certain that she will continue to make the country proud," said Ambassador Philippe Lhuiller. – Franchesca Viernes/RC, GMA News
https://www.gmanetwork.com/news/pinoyabroad/pinoyachievers/776573/filipina-historian-receives-highest-mark-at-spanish-university/story/?utm_source=GMANews&utm_medium=Facebook&fbclid=IwAR2YrjfdjGrvKzkHyhkDE_MfmD1oFUhOjED7Nbknjsb83dXm0vgxRH3EI6g